Network Services
Internet is currently provided by Elon Musk and SpaceX.
---
Wifi SSID: NSL
Password: Look at the wall by the door
Resources
NAS Server - FreeNAS server with 20TB FAST ZFS storage on a Dell R510. Can provide BHyve Virtual Machines
Media Services PC and MAC? on projector, certified DOLBY 5.1
IP Address Management IP Plan and Static assignments
contact a keyholder on discord for access to network resources or static IP assignment for projects, etc.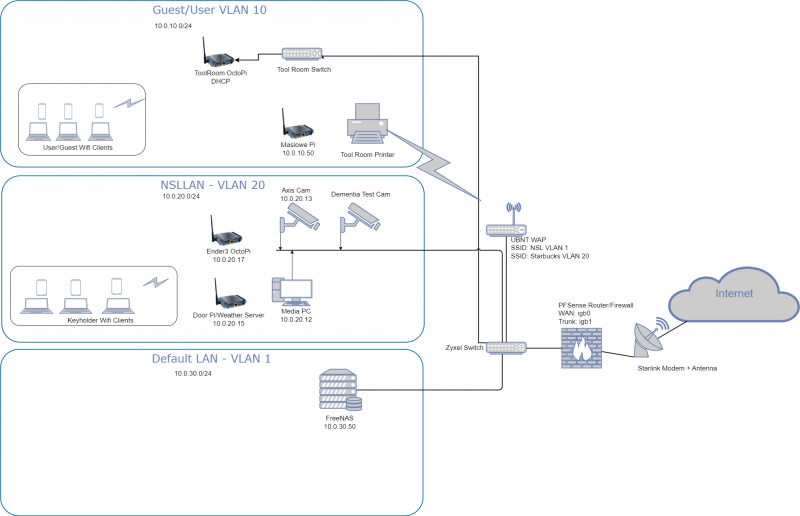 network/network_services.txt · Last modified: 2023/07/12 10:35 by blakangel
---